50 Roses for HOW MUCH!?!?!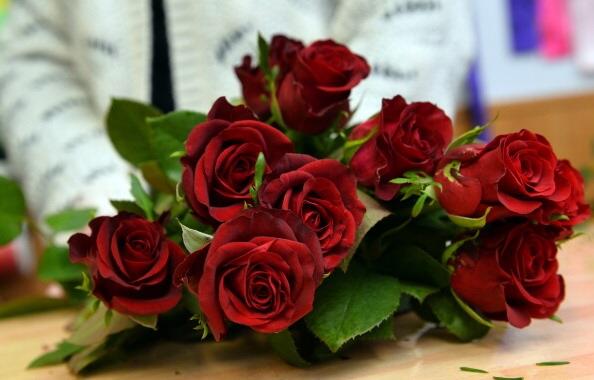 Ladies and gentlemen...I'm going to throw you a solid here! If you're stuck scrambling, every single Valentine's Day, not knowing how to "WOW" your significant other, well, you came to the right place!
Anyone can pick up a half-assed bouquet of flowers from the grocery store down the street, but THIS, my friends, will really show them you care!
Costco is, once again, offering a wicked deal of 50 long-stemmed roses for...get this...$50!
If you know nothing about flowers, let me enlighten you... this price is unheard of!
Features included:
50 cm Stem Length
Pick Your Arrival Date At Checkout (dates available are February 8th, 12th, 13th, & 14th)
Holiday Shipping included in the price
Gift Messaging Available At Checkout
Vase Not Included
Have you ever even seen a bouquet of 50 flowers?! That's insane! All I imagine are the Instagram photos the Kardashians post with a room COVERED in bouquets! I mean, I know it won't look QUITE like that, but one can dream!
To scoop up that massive bouquet for that special someone in your life, you can pre-order it here .
YOU'RE WELCOME!